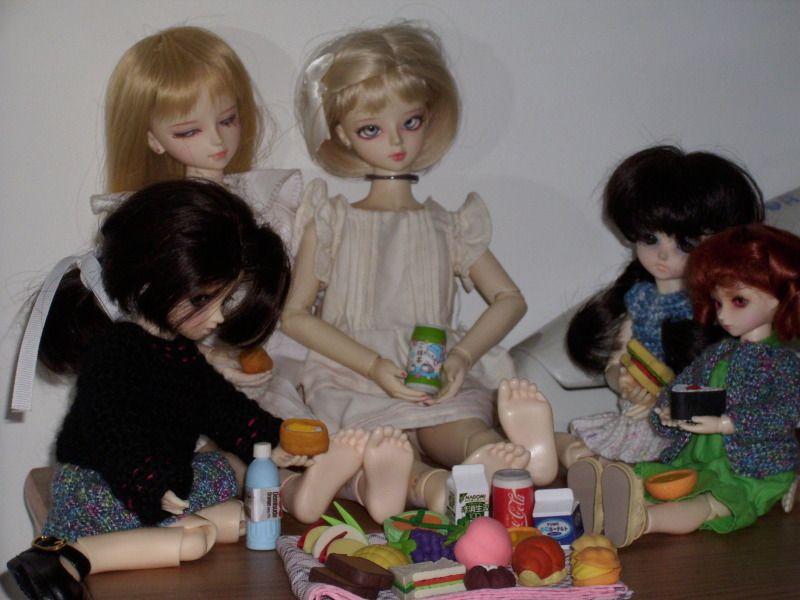 This is a picture I took back in graduate school. All of the girls here are wearing homemade clothes, with the exception of Mariko's green dress.
Yu Lian, who you can't see so well, is in a white dress with grey embroidery and pintucks down the front. Yu Wei is wearing a pinafore with a great many tucks down the front and around the skirt.
All the tinies are wearing sweaters based off of the same pattern on Den of Angels. What Mariko was wearing was meant for Calla and Nurit, but the yarn was so thin it ended up too small and went to her. Nurit has a cap sleeved sweater due to me running out of yarn, but that makes it nice and spring like. Calla has her top decorate with rows of hot pink running stitches.
Calla and Nurit are also wearing skirts knitted from the same Bleuette pattern, but with different yarns.