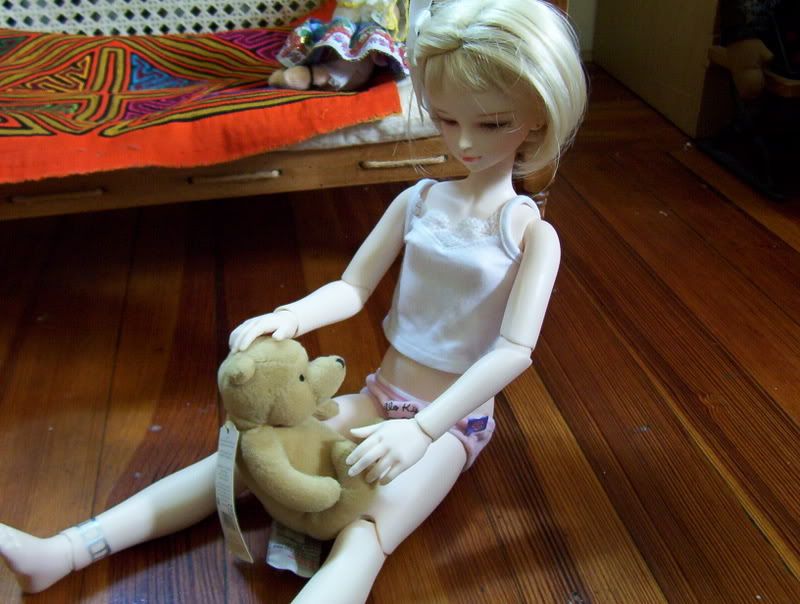 There came Yu Lian. As the story of Rose and Lotus was about a pair of sisters, I started saving up to buy Yu Wei's other half.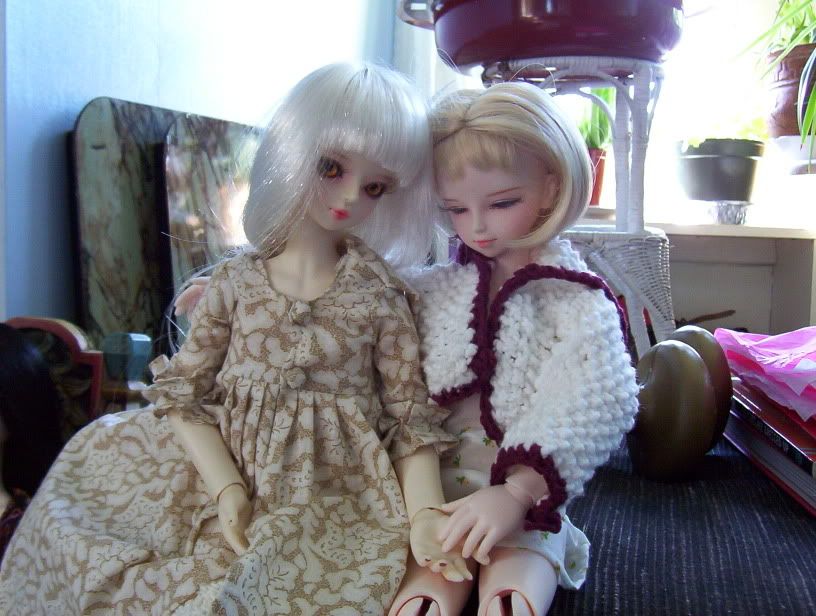 Don't they look wonderful together? This was taken shortly after Yu Lian left her box. Yu Lian is modeling a sweater that I adapted for a pattern meant for American Girl dolls, and a sundress beneath that was a part of Yu Wei's initial wardrobe. Yu Wei meanwhile is showing off a Rococo inspired dress I made from a fat quarter. I'm rather pleased with how that dress turned out, it was one of my first self drafted creations, made from a body block I took off of Yu Wei.
Yu Lian is an old body Dream of Doll Tender Zen girl. Her name was chosen to match that of her sister and means "Jade Lotus."