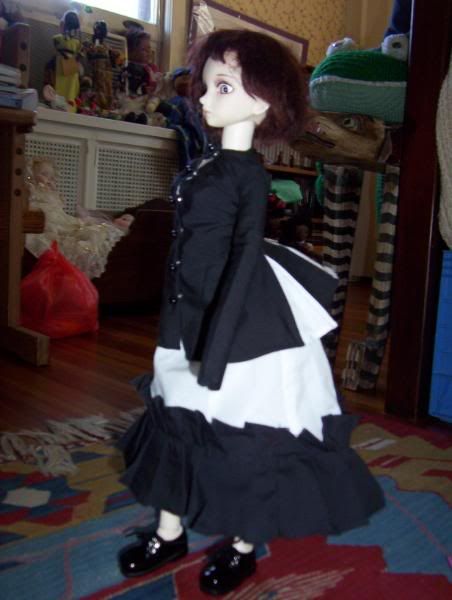 This girl is Anthea. She was a character I created for a now long defunct online game. I liked the character enough and fit the theme of my other girls enough that I started looking for a mold that fit my image of her. Doll in Mind Marianne fit the closest.
Anthea is supposed to be a Victorian girl, though I am adamant that her hair be severely bobbed. This is because she is partially based off of this portrait of
Bia Medici
. I like bustle outfits on Anthea best, though I've made clothes from other eras for her as well. With her, the general rule is black, white, grey and in rare cases purple.