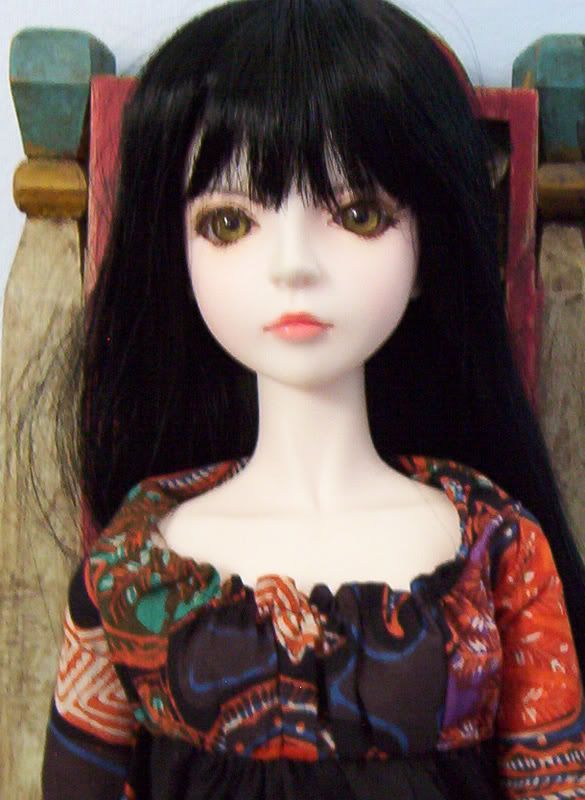 Linnea came at the same time as Yu Lian. Someone I know became interested in bjds and wanted one, to be co-owned with me. We agreed on the sculpt, and I thought of the name which she approved. She's named after the title character of
Linnea in Monet's Garden
. The name is Swedish for "twin flower."
It's embarrassing, but I was not prepared clothing wise for her. She spent her first few weeks wrapped in a bandanna. Fortunately, she has a gorgeous body sculpt. In this photo she's wearing one of the first outfits I made for her, in the Regency style from a scarf. Said scarf was gifted to me for the precise purpose of sewing something interesting from it.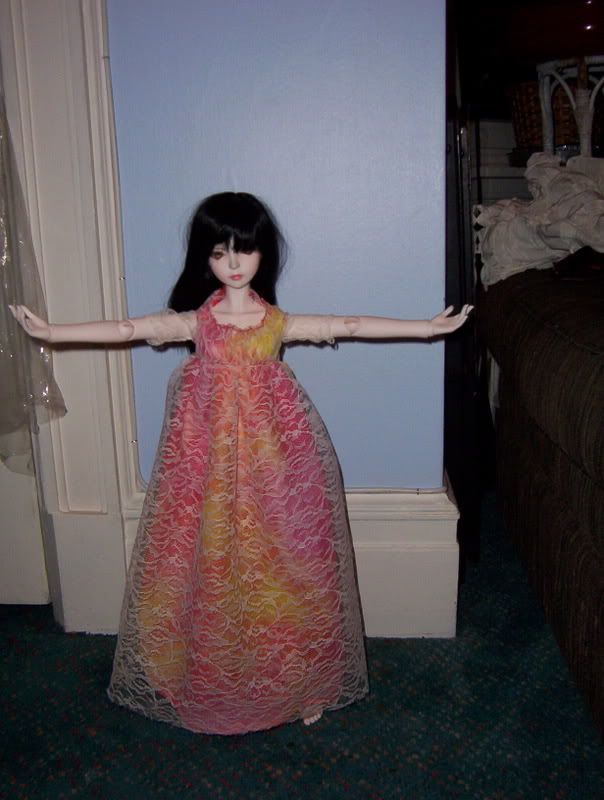 Here she is in a similar dress. This too is made from a scarf, overlayed with lace material. She looks good in anything, though I prefer her in formal outfits or historical things.